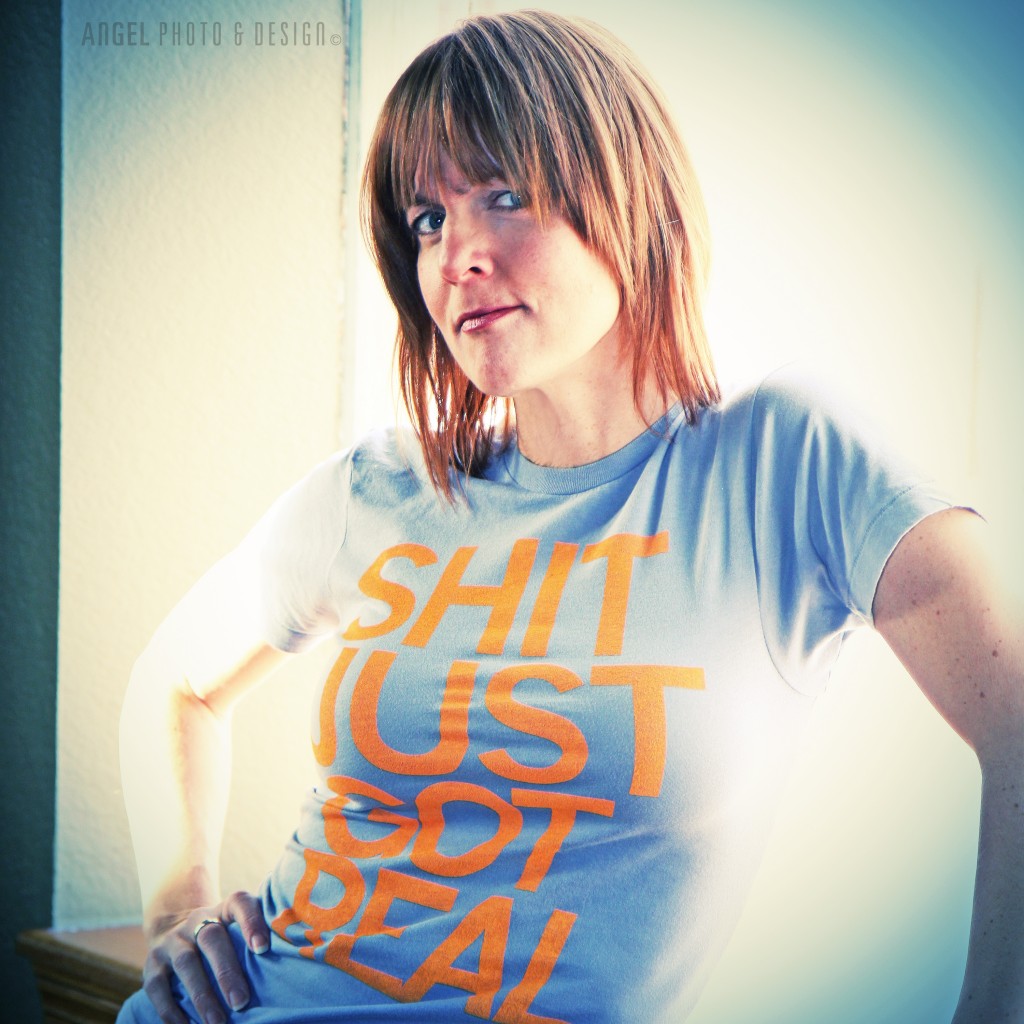 Mary McInnis Meyer is a re-emerging writer. Her most recent work has appeared in Amulet Magazine, the anthology Where the Tree Falls, and Lyrical Iowa. She teaches yoga to adults and children at her studio, Field of Yoga, in Cedar Falls, Iowa. Yeah, she's flexible. Neuro-flexible. Her work there combines the latest studies on neuro-flexibility and the ancient study of the mind. (Yoga much?) Her teaching message is to keep bringing out who you are through the direct experience of discovery. In other words, trick yourself into the doing part of knowing – doing is the bridge between knowing who you are and being who you are – and get bigger than your big head. The intersection of her yoga and her writing is where wide awake ideas find authentic expression. She likes the sound of that.
Mary has been writing off and on over the years, and is most famous for this dirty piece. Oh sure, you didn't click it. She is completing a book on loss of a loved one and loss of identity. Deep shit like that.
Mary has a Masters in Engineering Management, and her work experience looks a little something like this: General Motors simulation engineer, Ford electric vehicle engineer (in 1993, mind you), Ford line supervisor-graveyard shift, manufacturing engineer, design engineer, quality engineer, John Deere quality engineer, project facilitator.
She left engineering to parent her two boys full-time. She started parenting her two boys part-time to teach math part-time as an adjunct instructor at the University of Northern Iowa. She attempted to spit-shine math for math-averse freshmen. This is one of those times people often later refer to as "developmental." Or "hell."
Then came yoga. A 200-hr certification with Karina Ayn Mirsky, the fabulous diva Devi Das (it's a yoga thang). She continues to study with and draw from Karina, Jim Bennitt the South Loop Vital Force, and a teacher of theirs, Rod Stryker, who Mary knows better than to insert a kitschy descriptor of here. She is in the process of completing a 500-hr certification. Mary finds the yogic worldview to be absolutely connecting, palpably real. Damn straight.